Chris Minter
, known online as
'ThatGuyMint'
is a Twitch streamer and content creator for Team Endpoint.
At the beginning of 2021, Chris approached the Endpoint design team to create a new visual identity and accompanying assets to match his rebranding from 'MintR' to 'ThatGuyMint'.

The concept for ThatGuyMint's visual identity was to draw emphasis from Chris' alias and nickname 'Mint'. 
The logomark utilises a mint-green leaf motif to create a simple and recognisable 'M' monogram.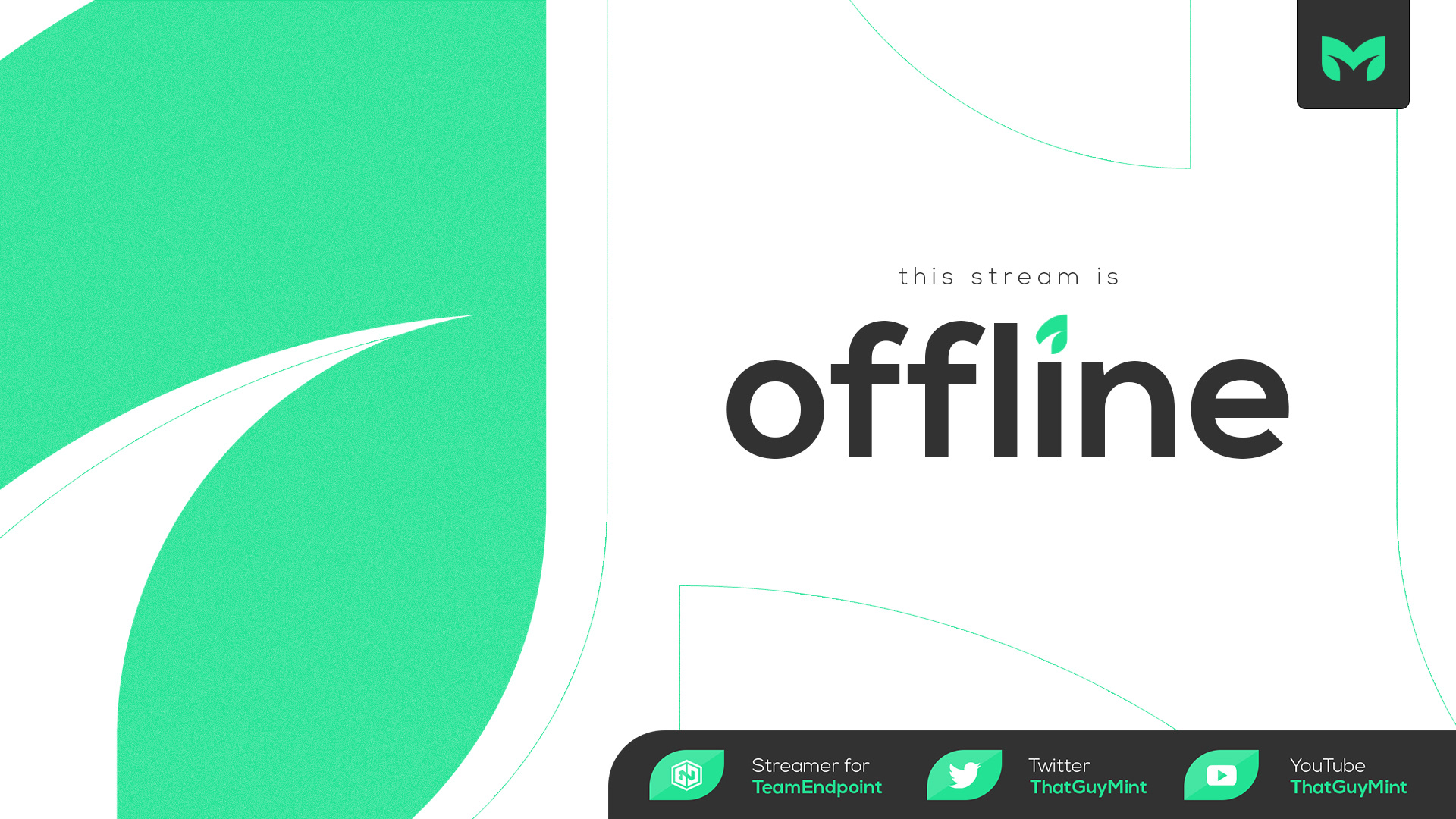 The leaf-shape worked perfectly as a border for the screens displayed throughout the project. Utilising the leaf, I used the shape on everything from icons to small decals on text to create a consistent theme throughout the streaming assets.