Founded by McLaren F1 Driver Lando Norris and brought to life by Veloce, Quadrant is a gaming and lifestyle brand that combines Lando's love for Gaming, Racing, Content, and Apparel.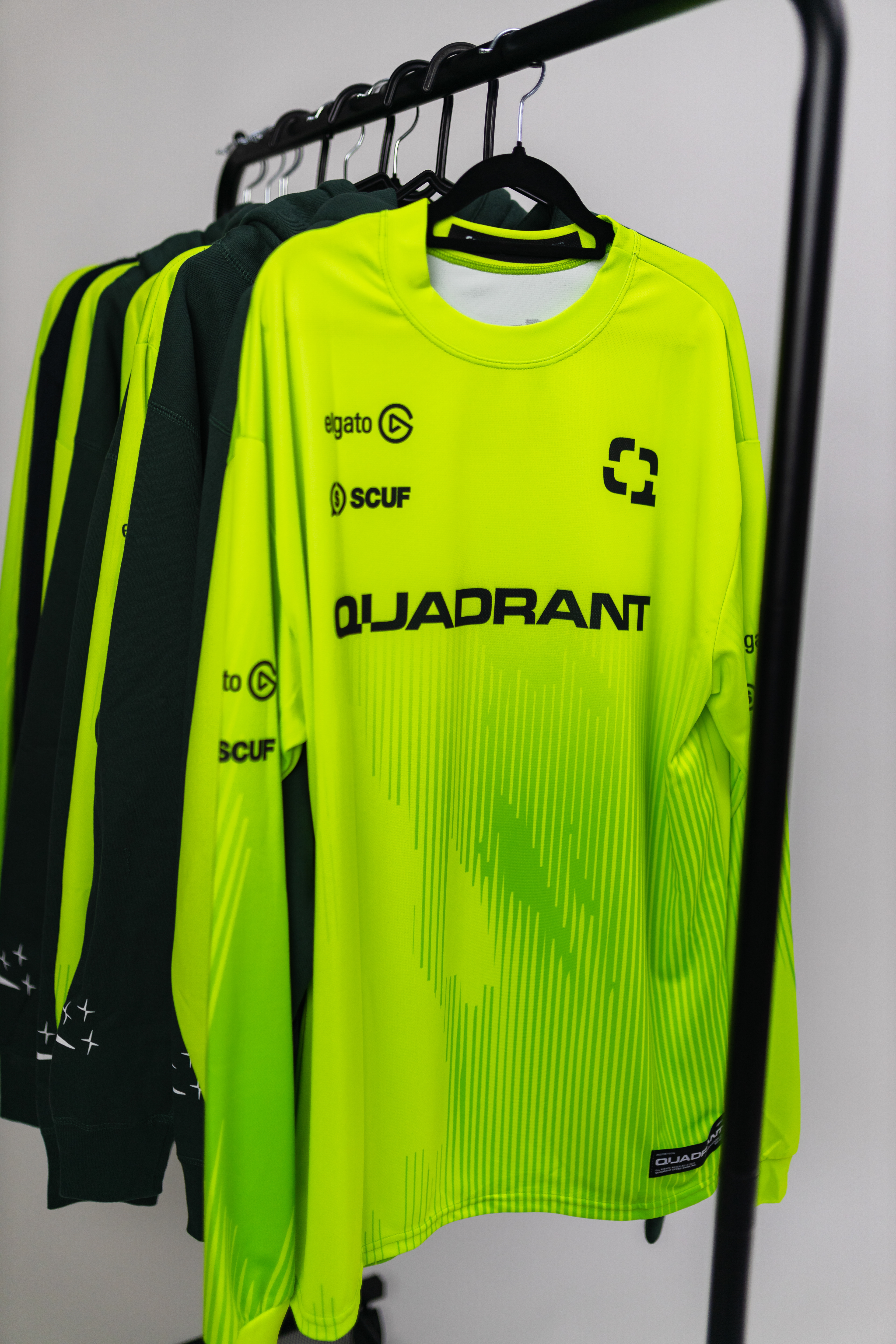 Ahead of Quadrant's second LAN I was tasked to design their new jersey which featured their famous fluorescent green. The new pattern featured was set to be included in the new style of social media graphics.
July 2022 Experimental Social Graphics
Following the new jersey design, the team was tasked to design a new set of social graphics that utilised colour and the new pattern featured on Quadrant's jersey.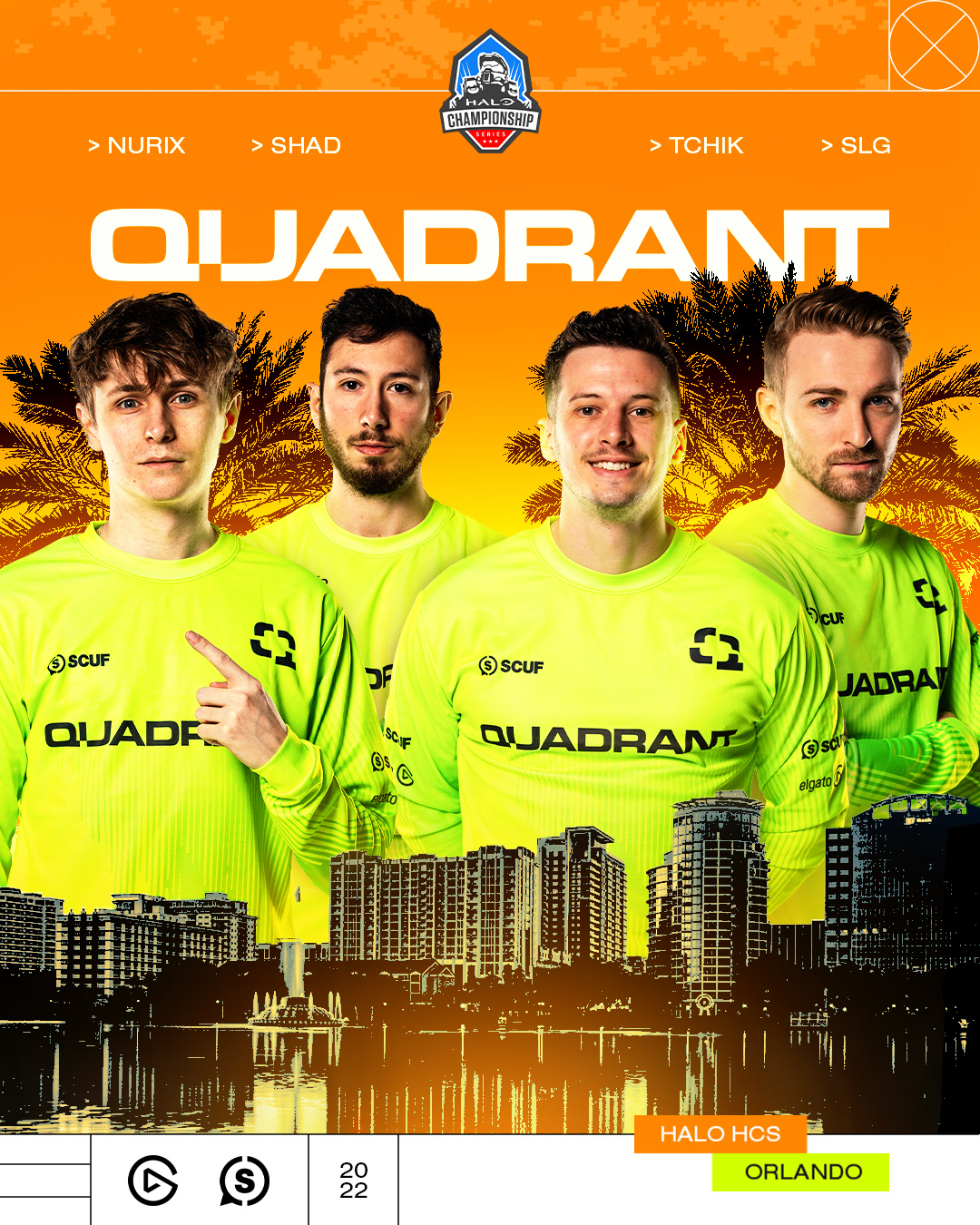 HCS Orlando Themed Social Media Post and Banner
December 2021 - July 2022 Social Graphics
Quadrant took their first step into the esports scene and released a Halo roster. In preparation for their launch, I assisted with the social and streaming assets in preparation for their first tournament.
Announcement for the Quadrant Halo team