Over the course of two months I have been volunteering for Esports Wales. Their aim is to improve the standard of esports within Wales and increase the level of awareness within Wales.  
Offline and Intermission Screen for Twitch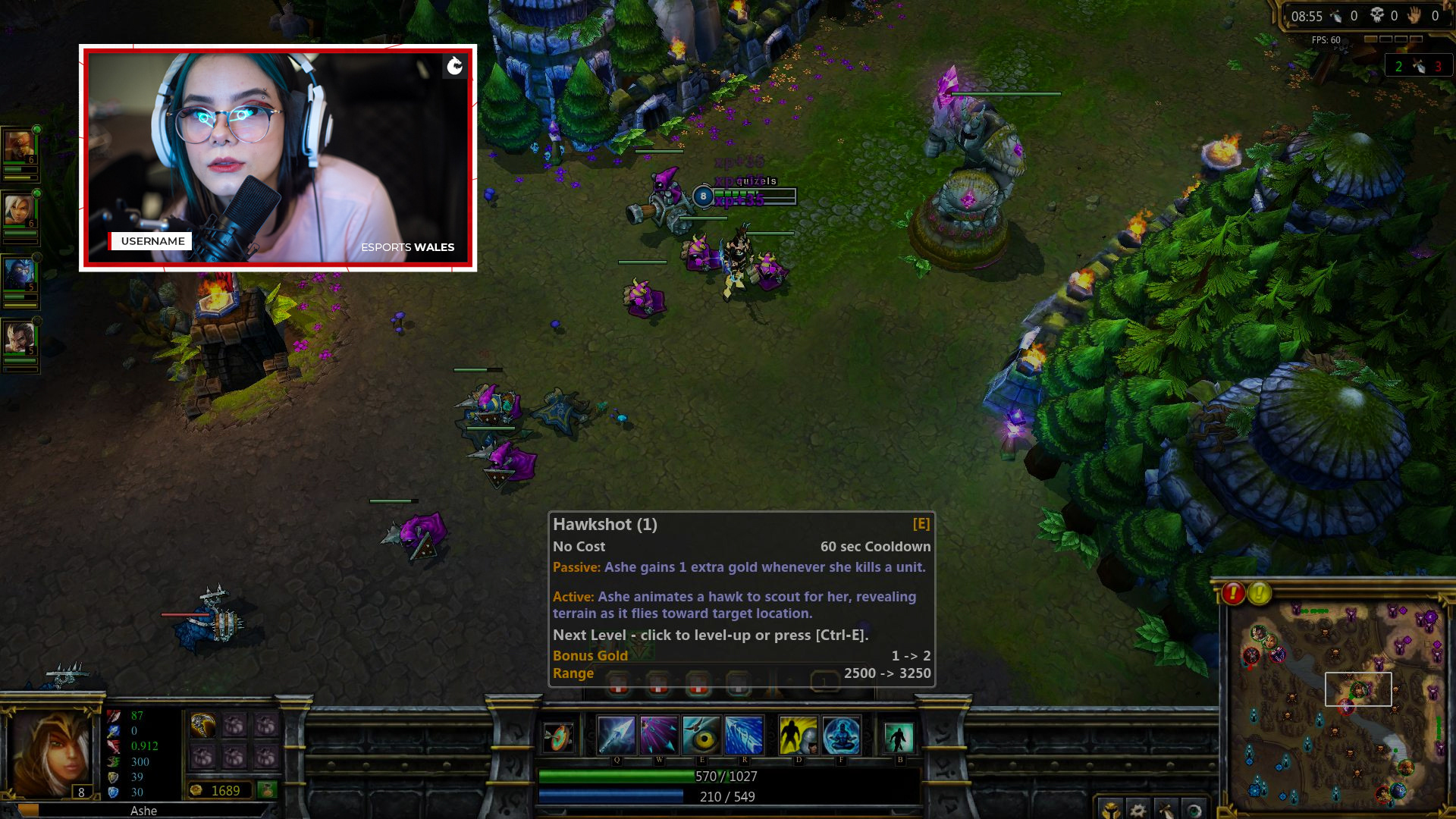 Camera Overlay for Twitch
EsportsWales undertook a rebrand in June 2019 alongside a fresh approach to their social media channels. The aim of this project was to design streaming graphics, specifically for Twitch highlighting their new brand assets, including their logo, colours and pattern. Inspired by their social media graphics, using their brand pattern as the background source, red lines spread across the screen in attempt to break the white backing.